Dubai's latest cop car; McLaren MPhhwoarrr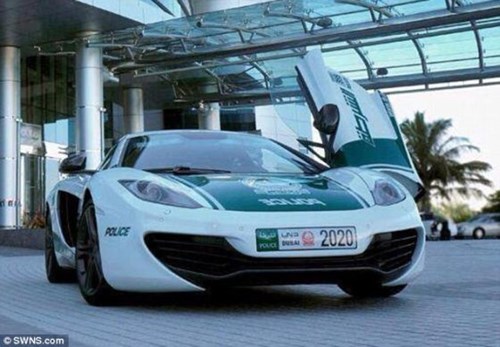 For most of us as children (and even now) the idea of taking on the role as a policeman/woman on a road chase, darting through the streets to catch the 'bad' guys was and still is an exhilarating thought.
One look at Dubai's latest cop car and I am transported back to my childhood dream. Stepping into the ring as the newest member of the police force is the 207 mph McLaren MP4 12C! WOW! Instantly you want to move to Dubai and join their force but if you think that this is the only supercar that makes up the team, you would be mistaken.
The McLaren MP4 joins an already award winning fleet of police cars including a Lamborghini, an Aston Martin, a Bentley and a Ferrari. Again, wow.
The latest add-on, built in Woking, has a twin-turbocharged 3.8-litre engine that generates three times the power of the British panda car. However at a cost £170,000 you would expect so. With its acceleration from 0-62 mph taking just over 3 seconds, it is notably the first McLaren built since the F1 was discontinued in 1998.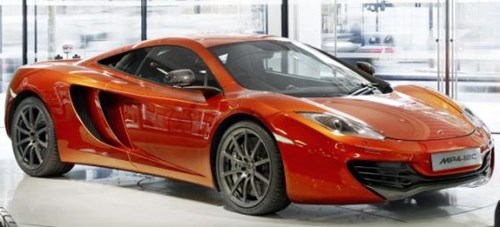 Made with carbon fibre, it leads the way for minimum weight cars and comes in at just 1,306kg. In November last year, it even won 'Car of the Year' and 'Best Supercar' at the Middle East Motor Awards.
The luxurious cars are part of a government-outlined Police Specification, released earlier this year, which ruled top-of-the-range cars are a necessity to fight crime in a city with so many highways.
Speeding drivers are even known to plead policemen to detain them and escort them to the station in their cutting-edge vehicle. However, officers will take a compulsory driving course then get their pick of the fleet.
Understandably Mariam Ahmad, a police officer who patrols the streets in the supercars, has stated 'I miss the car when I'm off duty. My Land Cruiser does not compare.'

We don't blame her.
Tags: aston martin, bentley, best supercar, car of the year, dubai, ferrari, lamborghini,mclaren, mclaren mp4, middle east motor awards, police car