JapShow Finale 2012 Santa Pod Raceway
JapShow, the final event of the year for Japanese car enthusiasts, took place between the 29th and 30th September at the official Santa Pod Raceway, stamping it's prominent position on the modified car show scene.
At 9am on Saturday morning the doors opened and the Show 'n' Shine paddock filled fast, buzzing with eager participants raring to display their vehicles. The Run What Ya Brung (RWYB) queue also quickly gained length, as keen enthusiasts took turns to show off their skills and motors. Drivers put pedal to the metal once the track opened and took advantage of the available track time to practice their driving talent.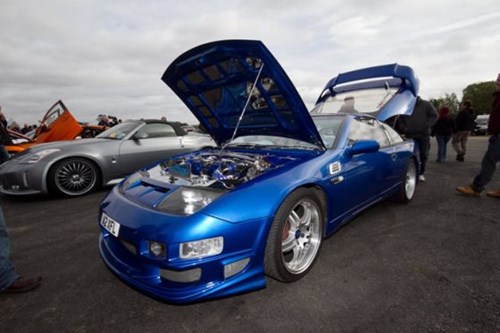 Drift rides took place elsewhere on the circuit giving those not fortunate enough to own an RWD Japanese car, the chance to experience some drifting at its best.
Stuntman Paul Swift put on a fearless show in the Live Action Arena entertaining the crowds with his driving precision. Following on from this, with the resident Monster Truck Podzilla, was Drew Thornton and, despite a bent steering arm, he put on a great show for the packed arena. An added attraction was Martin Hill in the FireForce 3 Jet Funny Car, who amazed onlookers by rocketing up the drag strip in under 6 seconds at a blistering 260mph.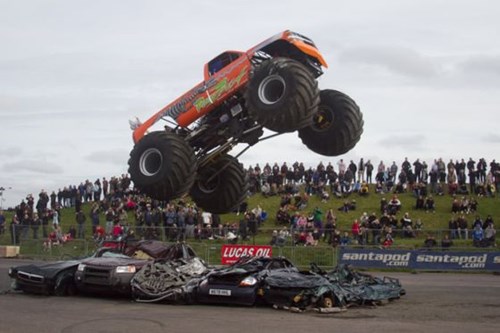 The fiercely challenged Show 'n' Shine competition made for tough work for the judges. The cars in the display were at an incredible standard but Best of Show went to Rob Mitchell, who displayed a Toyota Supra, which offered a unique 24ct gold custom install and the Judges Choice Trophy was awarded to Barry Hunter who proudly showcased his Mazda MX5 with the judges stating, 'the car was completely customised and the custom work had to be admired.'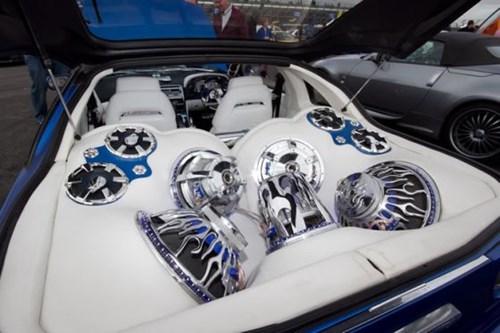 Next year's JapShow looks set to be bigger and better with the introduction of a new 'Best Retro Trophy' amongst the many other exciting attractions but if you can't wait until then, the Flame & Thunder show takes place on Saturday 27th October with plenty of action to be had!
Photos by DJ and Ian Blackett.
Tags: drew thornton, fireforce 3 jet funny car, flame & thunder show, japshow 2012,martin hill, mazda mx5, monster truck podzilla, RWYB, santa pod raceway, show n shine, toyota supra