Modified Nationals 2013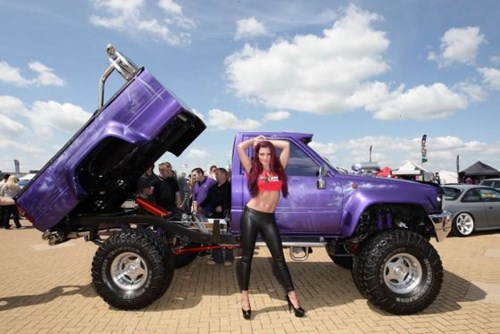 Modified Nationals once again proved its worth with a huge turnout last weekend and to help extend those smiles, the sun was shining too! There were plenty of attractions for the whole family with live stages, showcases and of course the motoring displays of the much loved modified cars.
The Peterborough Showground filled with thousands of enthusiasts over the two days and can you blame them? Modified Nationals is the UK's largest indoor and outdoor car show with some of the wildest show cars in the country!
The arena was action packed from Friday night to Sunday with plenty of campers staying to enjoy the entertainment on hand as well as all the jam packed feats of the day. Drift displays, championship driving challenges the all new Run What Ya Brung (RWYB) test track alongside the hottest show deals around, proved highly popular with the thousands of attendees.
Various exhibitors were on hand to offer fantastic deals whilst the car clubs proudly displayed their modified vehicles with some fierce, good-spirited attitude. Promo girls were also there evidently easy on the eye – especially next to a modified Skyline!!
Day tickets were £15.00 with children under 13 FREE!!
Tags: Modified Nationals 2013, run what ya brung, RWYB, Skyline, The Peterborough Showground