Origami Lexus
This month saw a world first for the motor enthusiasts and car guys alike. The first ever origami car has been built and, it just so happened to be a Lexus IS.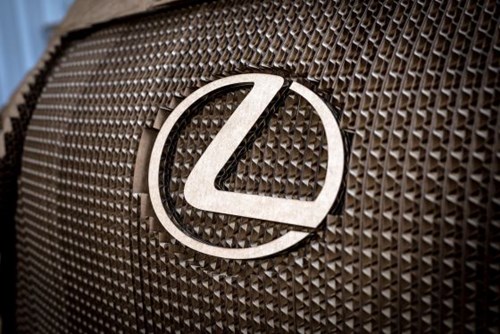 Showing sheer precision and craftsmanship, the life sized Lexus IS Saloon has been fully hand crafted out of cardboard and precisely folded and cut card.
Taking a surprisingly short amount of time at just 3 months to create, the Lexus was crafted out of a total of 1700 sheets of paper/card and is now a working model.  The robust and dense frame helps to support the fully working electric engine.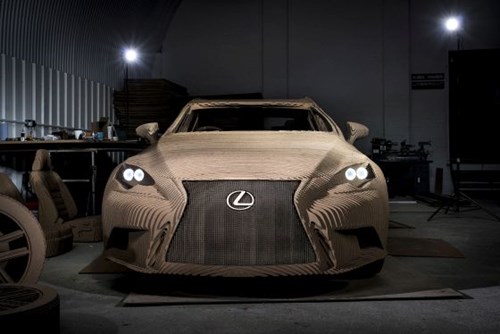 The craftsmanship of the origami car can be seen throughout the exterior, precision cut card building up the working wheels and headlights are branded with Lexus' logo precisely, matching the original manufactured IS Saloon exactly.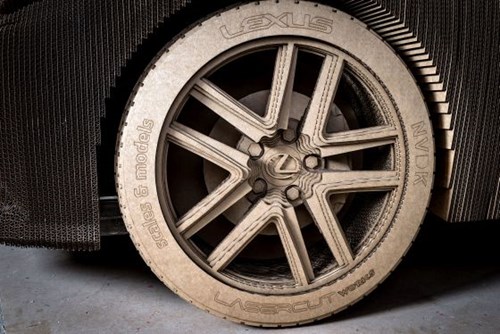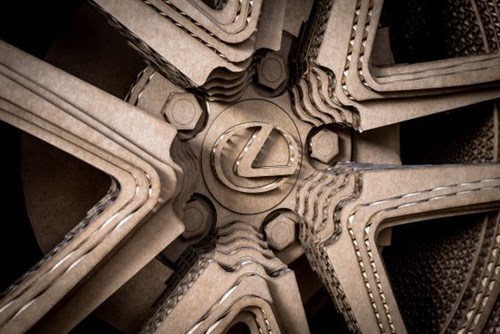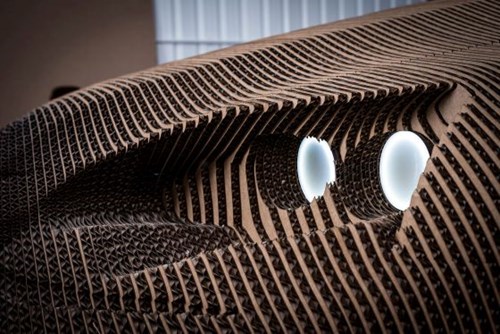 The extensive and creative folding flows throughout the interior of the handcrafted Lexus, again matching that of the original model. Everything has literally been made entirely of the card, with a fully moving steering wheel, gear shift, seat adjustment and opening/closing doors.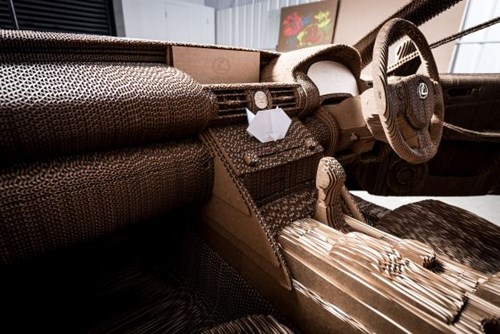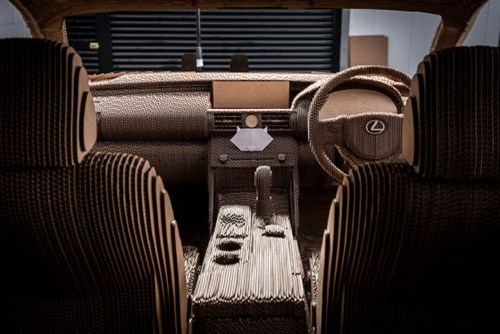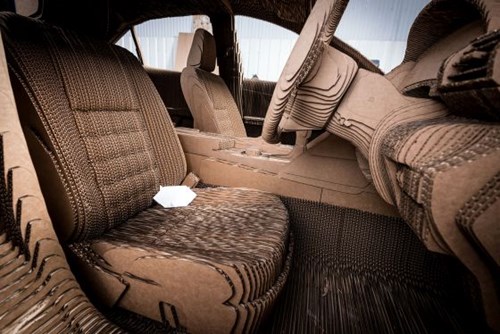 Although the Lexus was painstakingly assembled by human hands, however, there was a bit of cheating with the involvement of technology!
Each sheet was precisely scanned and divided by a computer, to which the thousands of segments needed were then split into segments and  laser cut into the sheets of cardboard.
The concept? To celebrate all things Lexus!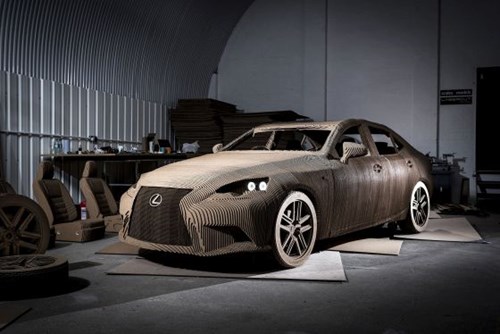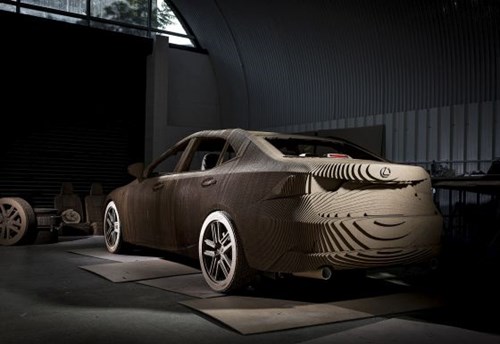 Story Courteous of: www.blog.lexus.co.uk
Tags: First Origami Car, Lexus, Lexus IS, Lexus IS Saloon, Lexus Saloon, Origami Car,Origami Lexus IS, World Record