Stance or Track?
Stance or Track?
That has been the question for many enthusiasts all over the globe. Do you go for a good looking car with neck breaking looks? Or go for the aggressive tire shredding monster that will gain the best lap time? For many of us this is a tough decision and for some finding a medium between style and power can be a tough task. Some people have managed to achieve this with extreme success, others have failed and hope was lost.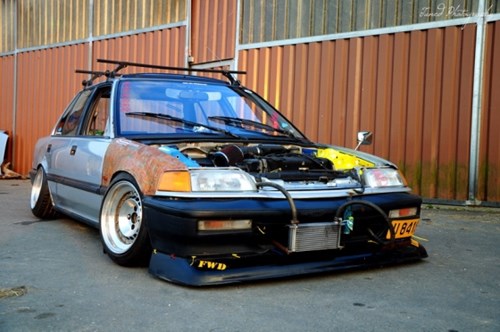 It's not an easy task in getting your car to run ridiculous amounts of power and look good doing it. The car needs to be as light as possible, this usually means stripping out the back seats and any other "dead weight" that is not necessary both in the cabin and anywhere else in the car. Air Conditioning is usually the next thing to go as it weighs an absolute tonne and it lightens the front end a bit more which also allows for more room and in turn means a bigger engine! More power also means the car is going to be under a lot more pressure so making it stable and safe usually means a roll cage is inserted to ensure the safety of the driver and also the rigidity of the vehicle. Then there are the upgrades; suspension, brakes, cams, fly wheel, differential, exhausts, wheels, any carbon body parts and turbo (unless the car is going for the all out N/A approach). All this however costs money and usually there isn't any funding left for any styling parts but also because such items are considered "dead weight".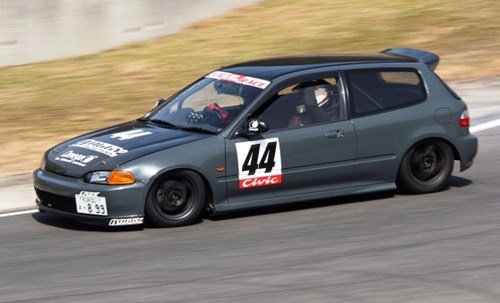 Any car with stance is "all show but no go". Which means the owner has spent all their time and money in making sure the car looks right and sits perfect before any engine modifications are considered. Again this is not always the case as some cars already come with heaps of power behind them and all they require are some finishing touches.
So the question remains are you Stance or Track?
Stance Civic: http://www.stanceworks.com/forums/showthread.php?t=8441
Track Civic: http://myautoobsession.wordpress.com/
Tags: Civic Sedan, Honda Civic, modified car insurance, Stance, Track, Track Civic