The Fast Show 2013 – A Modder's Dream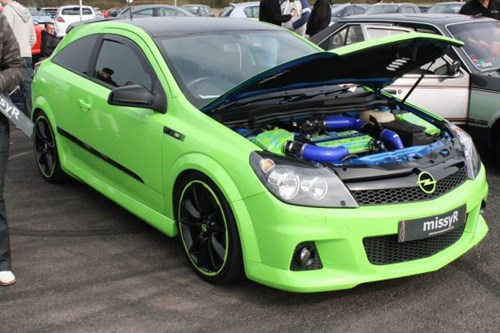 Over-taking the weekend on the 16th March, the Fast Show will be taking place at the famed Santa Pod Raceway and will kick start the events calendar in a fashionable manner! Plenty of clubs will display stands throughout the event as well as various attractions that will take your fancy. The highly popular Run What Ya Brung will no doubt appeal to many, while drag racing, the Fire Force Jet Car and stunt displays are also on hand to catch your eye.
Fun can be had by the whole family with the likes of fun fair rides and family attractions; there is a place for everyone. Lucky weekend campers can enjoy the benefit of staying on site and with entertainment from top DJ's in the Pod Palais plus the exciting Fuel Girls, we can't wait!
The Run What Ya Brung (RWYB) day (Saturday 16th) offers Fast Show revellers the opportunity to take their own car onto the track! For as little as £25 there is the chance for 4 runs of the track and to taste how it feels for the professionals. The track is planned to open 9am-5pm on the main day (Sunday) with Saturday staying open later until 8pm.
So make sure you pack your driving licence, your enthusiasm and bring your wheels along to the Fast Show 2013 and we will see you there!
Tags:
fire force jet car
,
modified and performance car show
,
run what ya brung
,
santa pod raceway
,
the fast show 2013
With less than a month to go, enthusiasts are gearing up for what is anticipated to be a brilliant first performance and modified show of the season!